Some customers will ask us if we want to place entire sheet dome array on PCB panel at one time, in order to save time and assembly cost, is it possible? How to place it and what we should do?
Today I'd like to share some basic information for that. Firstly we need to know the structure of dome array, please see below two structures: one sheet dome array placing and single dome array placing, you could see there is only a little difference between them, add one more layer transfer film.

It's very simple to assemble entire sheet dome array on PCB panel at one time, same as placing single dome array at one time, just one more step and here are some basic steps:
1) Clear the PCB, make sure there's no dirt, dust, or any other contamination;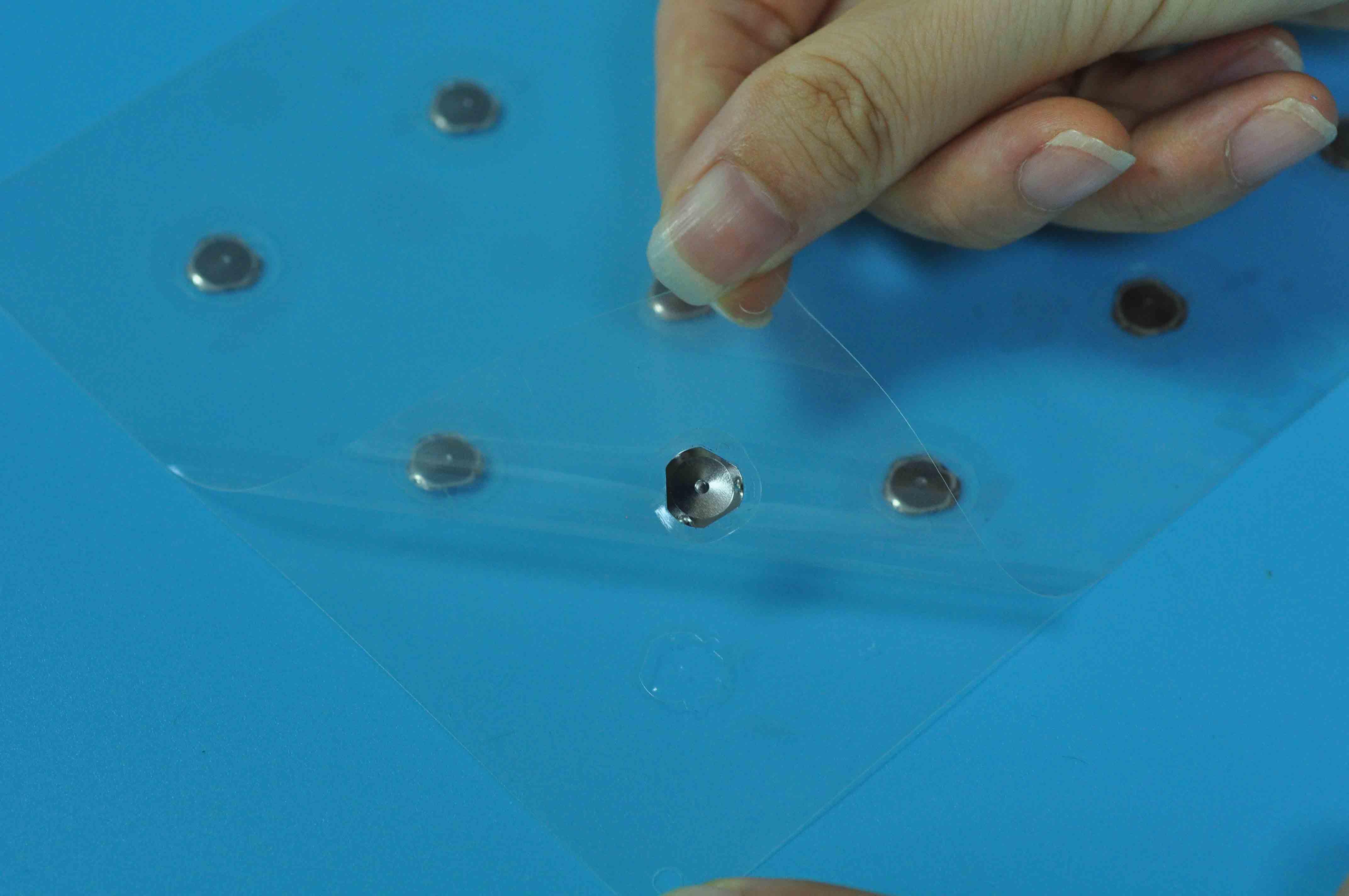 3)Put entire sheet dome array on PCB panel by manual.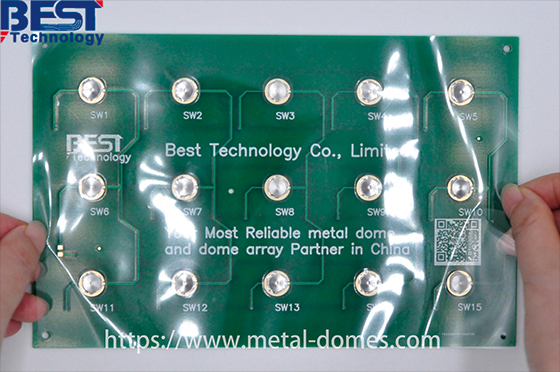 4)Press surface of dome array to make sure it adhere on PCB firmly, then peal off the transfer film from top side.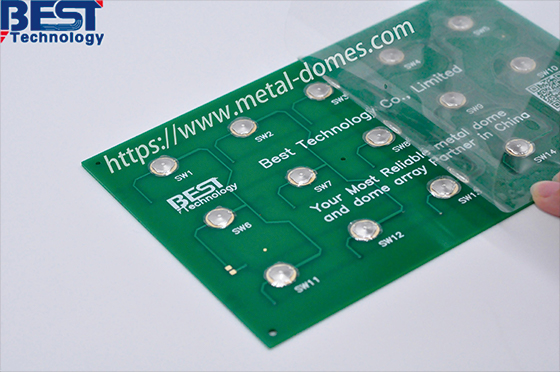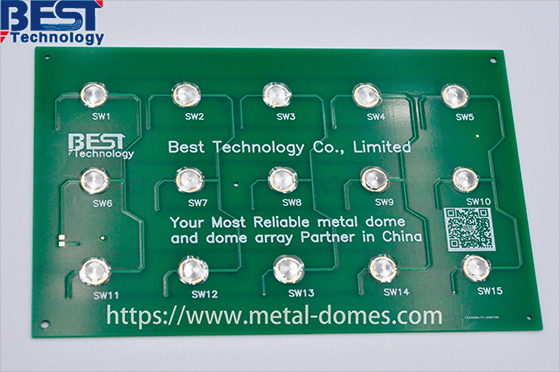 Please note the bonding force of glue will become more and more stronger after about 24 hours, without any movement, pressure, etc. It means if after 24 hours, you cannot peel off dome array from the PCB, without damage the dome array, because the peel strength at that time will be extreme big comparing to initial value.
And in order that you could understand more clearly about it, we take a video about it, please see below video for details.
I think you will have another question, whether only this way could place one sheet dome array at one time? The answer is no. I will share another method to you in next article, please Stay tuned for more news about us.