Normally we have three method to assemble metal dome on PET adhesive sheet. Please check details below:
Assembly jig: this is the assembly method we use often currently. According to the drawing of PET adhesive sheet (dome array) to make a fixture, material is aluminum plate. The dome holes on plate is base on shape of different metal domes and qty. Like below photos, place with 8.4mm four legs metal dome with qty 69 keys.
Through the assembly of tube fixture, this method has small tolerance and fast speed, but the cost is relatively high, suitable for relatively large quantity of production. Like below photos.
Place snap dome or metal dome on PET adhesive by manual. Usually if the customer only requires few prototype and samples, and does not want to pay the fixture fee, we will manually place metal domes of the sample. The disadvantage of this fitting method is that the fitting tolerance is relatively large, and some may tilt more severely.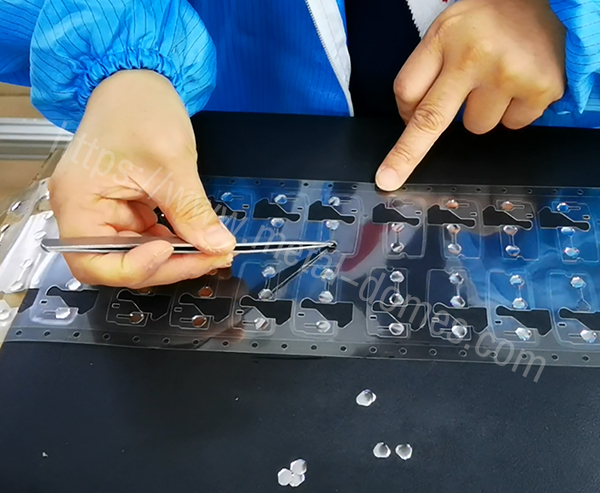 This video you will know more clearly.
If you still have any question after read, please feel free to contact us, we are here always and would solve your issue and provide our help to you.