Here is basic PCB PAD design guide for Polyester dome (Polydome)  and PAD of circuit board where polydome will be assembled together.
Trace/line width: 0.30mm
Trace/line space: 0.25mm
Both anode and cathode of trace should be in the same layer
Surface finishing can be ENIG (1-3u"), hard gold plating, or even HAL, carbon, and gold is preferred as it has lower contact resistance and then better contact performance.  
Diameter of conductive area on Polydome: 3.5mm (70% of Polydome embossing area)
Diameter of Polydome embossing area (half circle): 5mm.
Different diameter for polydome are available: 4mm, 5mm, 6mm

(polydome-circuit)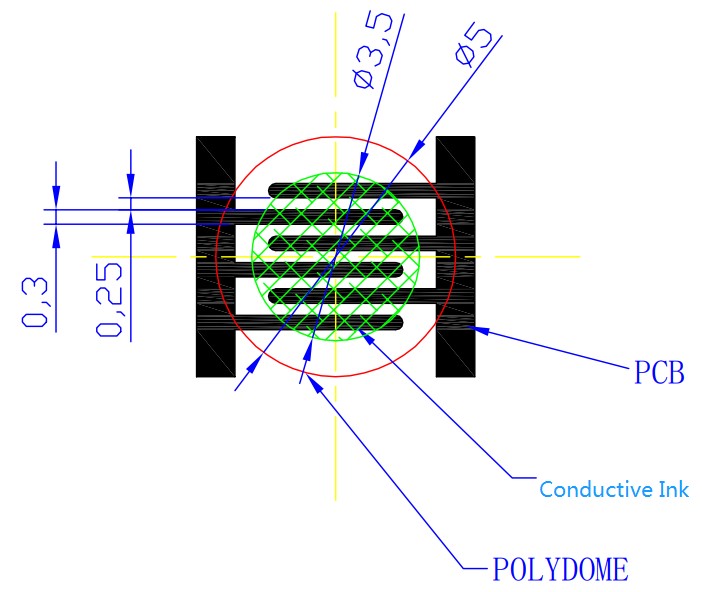 (Polydome & Circuit PAD dimension)


(Polydome in membrane switch)
Contact us today if you have more questions, requirements of PCB PAD design for polyester dome (Polydome), Best Technology will be glad to support you any time!