Best Technology took part in the "Operation Red Sea" which is an activity that PK with other five companies from July, 2018 to September, 2018. At the very beginning, each team set their goals and signed an agreement. Best Technology also set a goal and tried our best to realize it.
After the "Operation Red Sea"came to the end, a summary meeting was held. All the teams share their honor with great happiness:
Picture1: Award ceremony
There were several teams exceeded their excepted goals and Best Technology also realized the goal that we set. Although we did not get the champion, we gained a lot in this operation. Only try your best to do one thing then you will not regrets. Even if in the darkness, just believe in yourself then you will make it!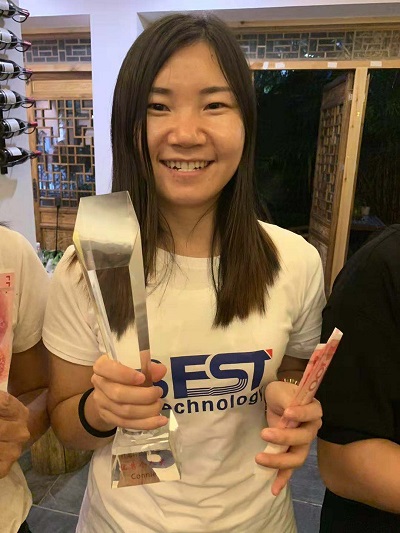 Picture2: Connie at the award ceremony
Picture3: Tiffany at the award ceremony
Picture4: Celine at the award ceremony
In this activity, Best Technology is always dedicated to provide the most suitable products and the the most satisfying services for customers. We spare no efforts to reach the expected goal.
After this operation, we will work harder in the future to achieve our own value and look forward to making more breakthroughs.
Best, always be your best choice of metal dome and dome array in China.