The raw material of LGF (light guide film) is the light guide fiber film and its main working principle is to utilize the optical reflection and refraction. The light emitted by the LED can be scattered from the front of the light guide plate (LGP) through the micro-structure dots by means of molding, printing or laser engraving on the light guide fiber film to achieve great result of light distribution.
As is known to all, the light under keypad comes from the LED on PCB motherboard. On the motherboard of mobile phone, through the optical refraction, only 1~4 pcs LED will be enough for soft and high light luminance, if using our LGF dome array (mobile phone LGF). At the same time, we can adjust luminance of the black area during the design to achieve the value to 30CD/M2.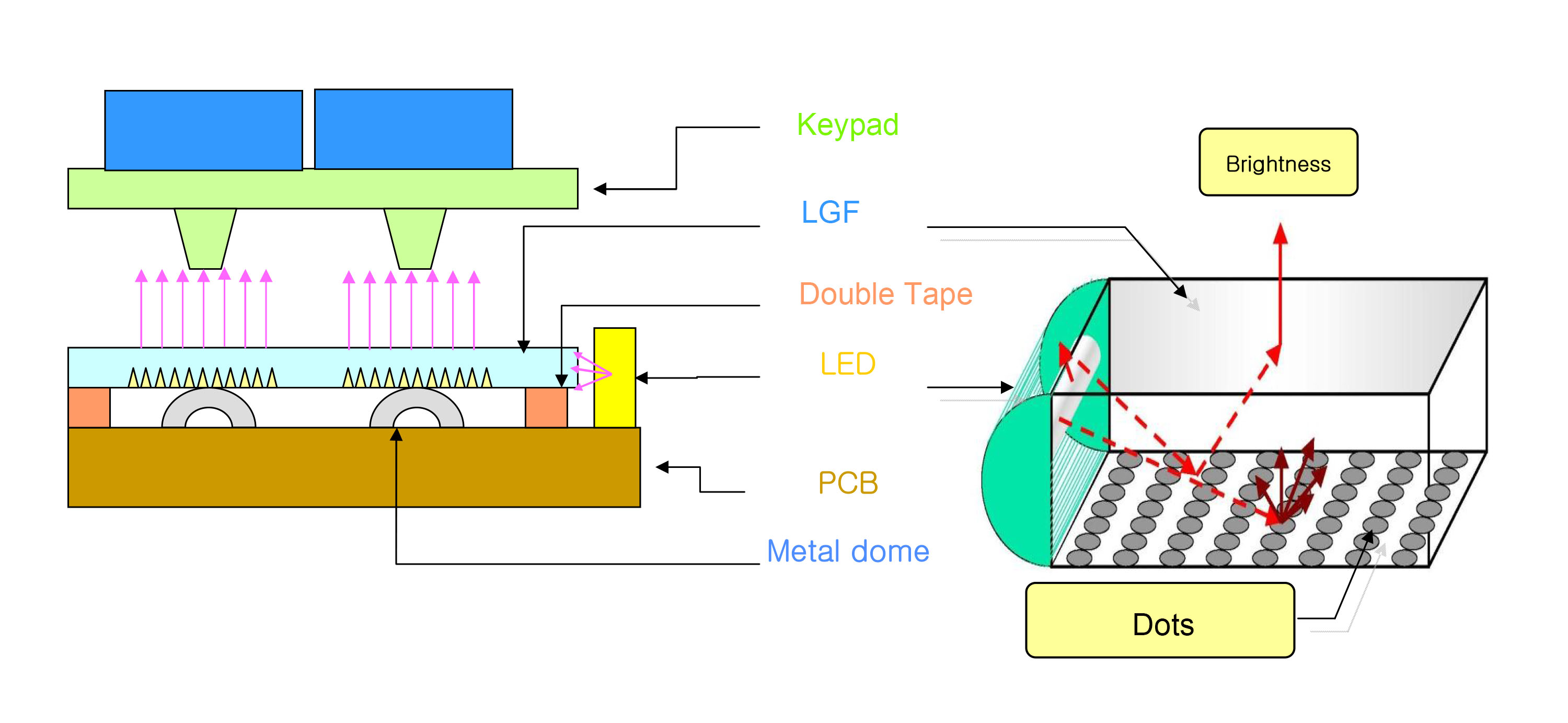 Picture: Side emitting theoretical structure of LGF
Please contact us for more information about LGF dome array.