Congratulations. Best Technology has gone through twelve years since it was established on June 28th 2006, the company is continually expanding and growing up, and the business grows from eight thousand at initial year of 2006, to the goal of eight million US dollars in 2018, from only one person to now more than 50 employees, after more than 4,300 days and nights of hard work. Thanks for the supporting from customers and employees.

The general manager Peter gave a speech before the dinner of 12th anniversary party, telling the story of company's development history, philosophy, culture, goals, etc. It was an exciting time for the staff on site: they witnessed the company's glory. Cheers.....
Peter: General Manager, An unpretentious person
This year, two employees won the title of Perfect Attendance Award. One named Zoe, the director of Purchase department, and another named May, the warehouse keeper, they stayed at their positions throughout the whole year, never late, never leave early, never ask for leave. We are really very proud of them. Congratulations.
Zoe and Peter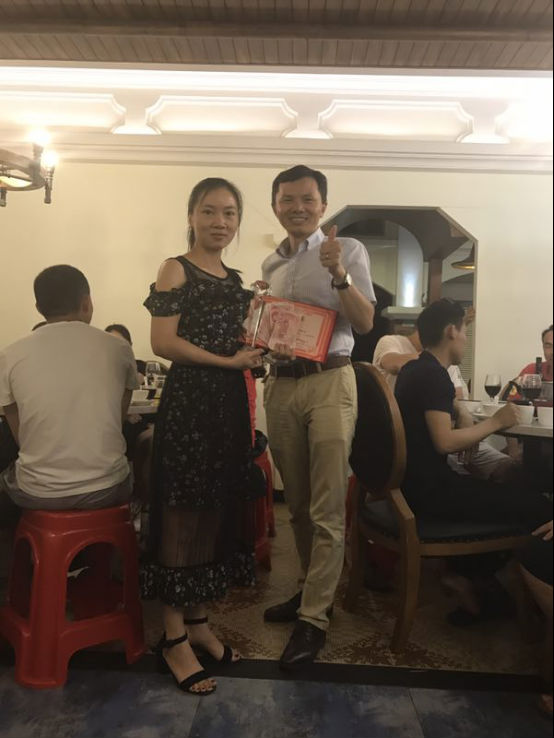 May and Peter
Let's go hand in hand and continue to provide our customers with the most suitable products and satisfactory services.
If you have any inquiry for Metal Dome, whatever it is Circle (Round), Four-leg (Cross), Triangle, Oblong, or customized shape dome; No matter packing in loose, tube, or Tape & reel; no matter you need metal dome array, such single layer, double layer, rubber glue, light guide film, or Single key dome array , welcome to contact us, we are always here, waiting for you.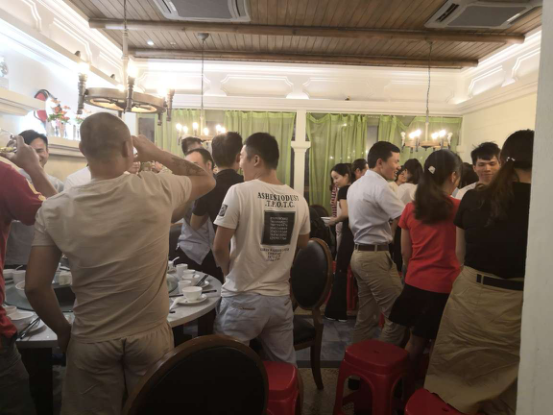 Cheers.